ASSC Thinker in Architecture:
Zeynep Çelik Alexander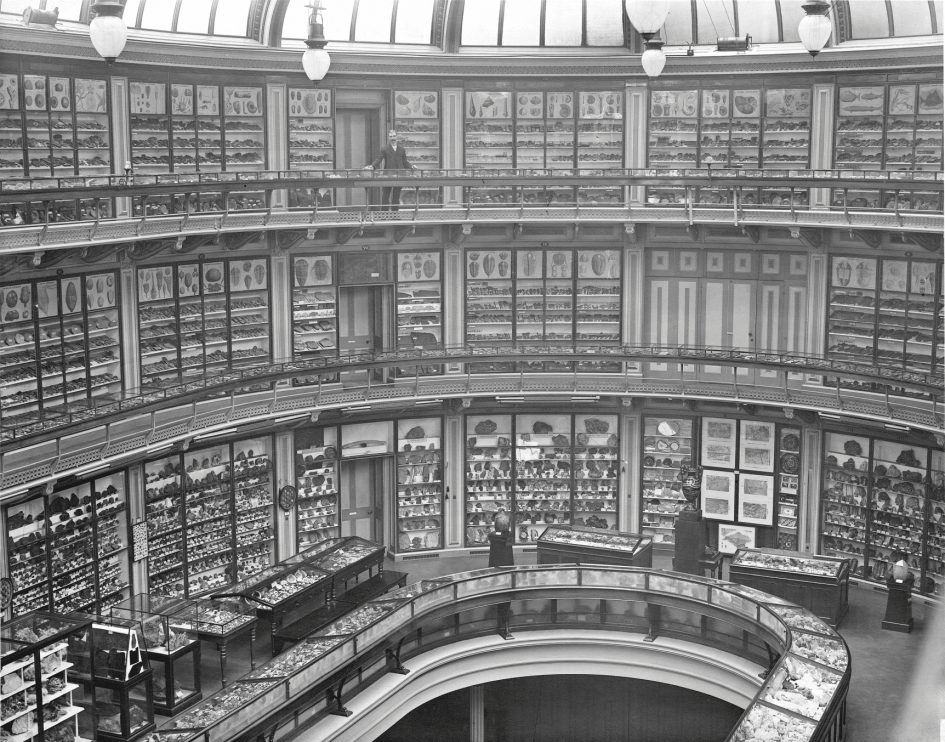 Organised by the Birkbeck Architecture Space and Society Centre
Friday 7 May, 6pm
Join event online via Microsoft Teams
Mineral Statistics, with Zeynep Çelik Alexander (ASSC's Thinker in Architecture)
The Museum of Economic Geology, founded in London in 1835 and relocated to a custom-designed building between Piccadilly and Jermyn Streets in 1851, consisted not only of exhibition galleries but also the Mining Records Office. This paper examines the role that the Museum played as a proto-database of sorts, connecting the thousands of geological specimens on display in the galleries to the mining records behind them and the world of economic activity beyond.
Zeynep Çelik Alexander is an architectural historian who teaches in the Department of Art History and Archaeology at Columbia University. She is the author of Kinaesthetic Knowing: Aesthetics, Epistemology, Modern Design (2017) and co-editor (with John May) of Design Technics: Archaeologies of Architectural Practice (2020) and (with Daniel Abramson and Michael Osman) Writing Architectural History: Evidence and Narrative in the Twenty-FirstCentury (2021).
Click here to join the event online via Microsoft Teams (or copy and paste the link below into your browser).
Tips: Microsoft Teams works best on Chrome or Microsoft Edge. If you experience issues joining the event, it might be because you are already signed into Teams with a different account. Try opening an incognito window in your browser to get around this problem. If you try to join using a mobile device, you may be asked to download the Teams app. We recommend testing the link in advance of the meeting. Feel free to contact us if you have trouble (assc@bbk.ac.uk) and we will do our best to help.
New Activist Museums
Please join Mapping Museums for an online event featuring the founders of two new activist museums.
Thursday 6 May, 6pm. Book here.
How do museums respond to the changing world around them? Featuring the founders of two of these new museums, the Museum of Transology and the Museum of Homelessness, this panel explores the current flowering of museums which focus on social issues. New museums do not always follow established forms and may instead stage temporary exhibitions or pop-up street displays. Listen to a discussion of these new museums and tell us more about your thoughts and ideas on these innovative practices.
Museum of Homelessness is a social justice museum. They carry out events, exhibitions and research that tackle homelessness and housing inequality. They also campaign and carry out direct practical actions. Jess and Matt Turtle founded Museum of Homelessness in 2015.
The Museum of Transology is the UK's most significant collection of material culture surrounding trans, non-binary and intersex lives. It aims to halt the erasure of trans lives from history by enabling trans people to curate their own stories. The MoT was awarded an Activist Museum Award for 2020–21.
This event is part of Birkbeck's Arts Weeks 2021.